Tag Archives: Enthurstung
In the springtime, spruces had already been removed around the moor. Now, much earlier than expected, spruces are cut in the floodplain futher down the valley. Around the former dumpsite all spruces have been removed, the valley becomes thus open to look at from the street to Raitenbuch. As of now, friday afternoon, almost all the spruces have been cut, it remains to clean the ground.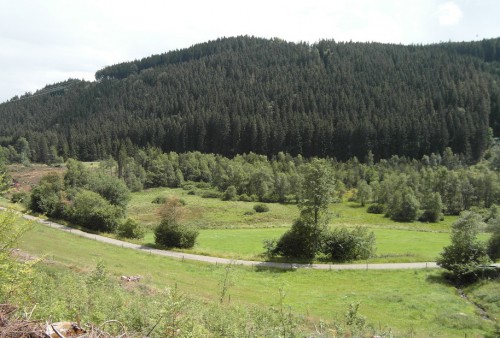 Since the ground is part of the moor, heavy full harvesters or log transporters can only work from the rim where the ground is firm. Therefore alle trees are cut down hand-operated, drawn to the rim where they are processed further.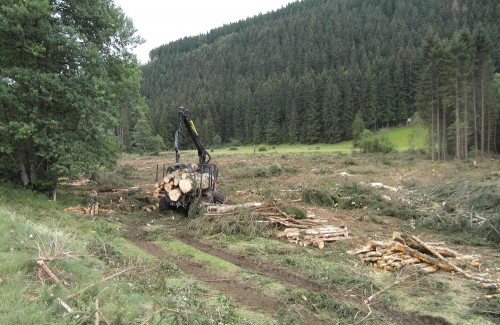 No recultivation is planned by the different offices, the place will be left to itself, regular spruce removal may take place.
This project finished, a further point which the team Ursee within the Kulturlandschaftsprojekt had raised got performed.
On wednesday this week, Manfred G. Haderer published a report in the Badischen Zeitung.