Tag Archives: Boloria aquilonaris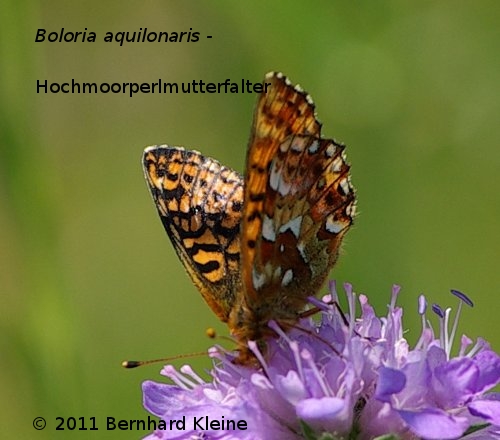 Boloria aquilonaris a seriously endangerd species and therefore especially protected. It is the 45th butterfly species in the Urseetal.
On 12th and 16th of June, this butterfly could be observed.
The Lepiforum (Forum for butterflies and their friends) and Peter Simon from Titisee-Neustadt helped to identify the animal. Thanks a lot!